How to add a form in your website with Horizon?
Go to Site management, Plug-ins, Form builder, if you want to create a web form.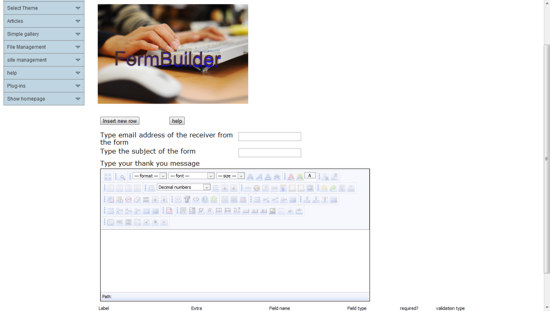 First you have to tell what email address will be used to send the required information:


Then type your thank you message: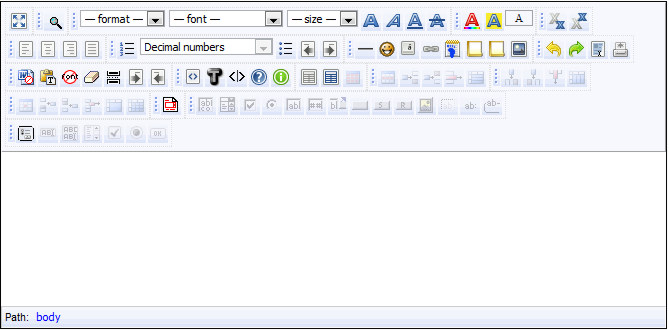 Then you need to define the fields that you want to use in your form.





Explanation of the input field:
Label
Label is meant to describe your fields except for the field type radio, checkbox and list. For these types, the label will be used as a value that will be sent with the form.

If you are using a list, then each item must be separated by a semicolon.


Somthing like: United States of America;Canada;Australia;United Kingdom;Japan;China;South Korea;Netherlands

Extra
Extra will be used only for the field-type radio, checkbox and list.



The extra label will be added on the left site of the form as a description.


Field name
Field name is the name of the field in your form.
Field's type will be used to define the type of the field.


Field type
Field type defines your field name. You can choose between:
textfield, textarea, hiddenfield, password, radio, checkbox, list


Required
If you select required than the field in your form is required for the user of your form on your site.




Validation
When you select validation type than the field must be either a valid email address, a valid URL, may only contain numbers or must have a valid date format (m-d-Y) or (d-m-Y).