* This applies only to Horizon QCMS 4.x*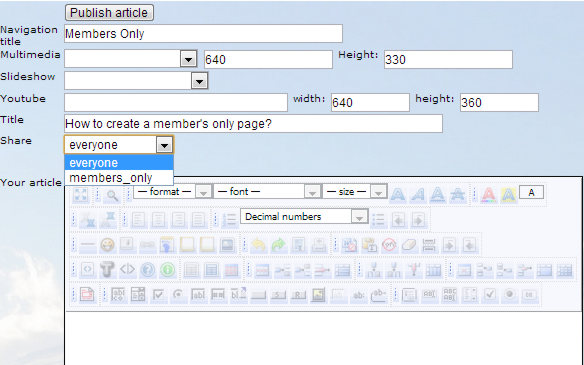 Creating a "Member's Only' page in Horizon is very simple.
If you add a new page on your website, then you'll see a "Share" option. The default value is "everyone." If you change this into "members_ only," then the page will only be available for users who are logged in onto your website.
It's that easy. Let Horizon do the work for you.


p.s. you can always change this option.